Adobe Creative Jam "Hustle & Flow"
Adobe Creative Jam is a 24-hour creative contest where contestants are only able to create and capture assets on their mobile devices using only the Creative Cloud apps before the event. The Memphis Creative Jam was held at the Emerge Memphis location in Downtown, Memphis on April 7, 2016. Teammate: Vandyink
—
Check out the other amazing entries here!
Green Leaf Learning Farm Rebrand
Green Leaf Learning Farm is one of the most prominent programs of the Memphis organization Knowledge Quest (KQ). Green Leaf is the 2/3-acre urban, micro-farm that sits directly across the main KQ campus. Created in 2010, KQ students and community members get to learn how to grow food in ways that build community and increase the neighborhood of South Memphis' access to healthy foods.
The final logo was a collaboration effort that focused heavily on including members from the farm and parent organization during the entire process. Teammate: Vandyink
—

Learn more about the organization visit their page here!!!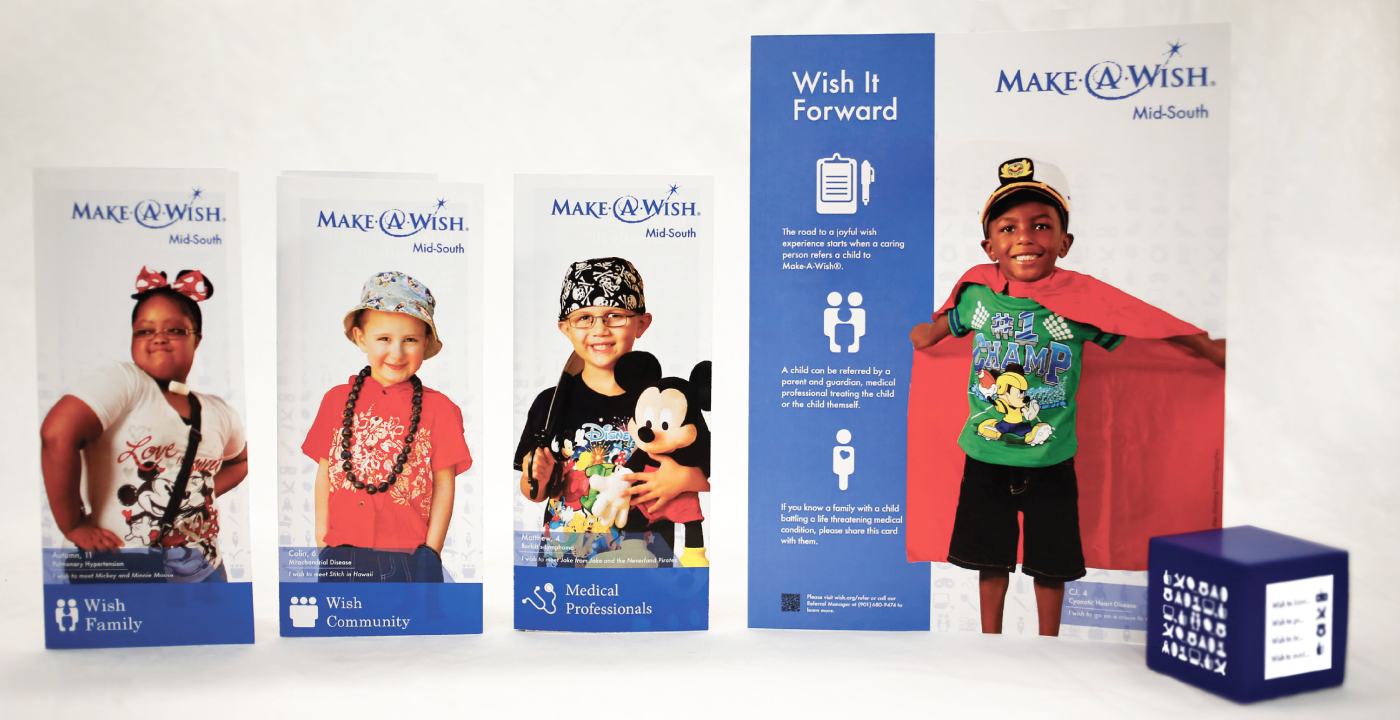 The Fall 2014 Design Laboratory team was privileged to partner with the Memphis Mid-south Chapter of Make-A-Wish and devised designs for three promotional products: brochures, leaflet, and a stress reliever cube.
—
Read the design brief on Issuu.